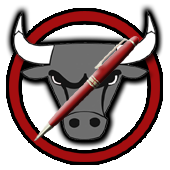 RANKED TOP 15 "CREAM OF THE CROP" SCRIPT CONSULTANTS!
– Creative Screenwriting Magazine, 2010.
Get professional, constructive notes from the
Executive Perspective
. With tailor made packages to suit you and your project, it's like working with your
own personal development exec
. And no middle man means you
pay less!
Let Danny Manus take the bull out of your script!
IDAHO WRITERS & READERS RENDEZVOUS

Sponsored by the Idaho Writers Guild. I will be teaching 3 seminars over the weekend as well as meeting with writers one-on-one. A great, relaxing retreat and workshops weekend for writers! For more info, please go to http://idahowritersrendezvous.com/index.htm
Danny's Recent Posts
Danny's Blog Categories
Disclaimer
The sites listed below are just some great informational or useful sites I think you might enjoy.
Shopping Cart