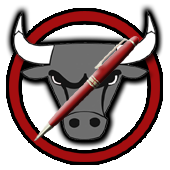 RANKED TOP 15 "CREAM OF THE CROP" SCRIPT CONSULTANTS!
– Creative Screenwriting Magazine, 2010.
Get professional, constructive notes from the
Executive Perspective
. With tailor made packages to suit you and your project, it's like working with your
own personal development exec
. And no middle man means you
pay less!
Let Danny Manus take the bull out of your script!
Pay By Check or Money Order

To pay by check or money order, please mail your payment along with a note about which services you're purchasing to:

No BullScript Consulting
3740 Vinton Ave. #103
Los Angeles, CA
90034

Don't forget to include your Email address! I will contact you via Email once I have received your payment to give you instructions on how to submit your script.
Danny's Recent Posts
Danny's Blog Categories
Disclaimer
The sites listed below are just some great informational or useful sites I think you might enjoy.
Shopping Cart