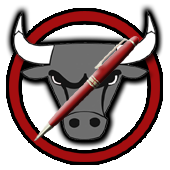 RANKED TOP 15 "CREAM OF THE CROP" SCRIPT CONSULTANTS!
– Creative Screenwriting Magazine, 2010.
Get professional, constructive notes from the
Executive Perspective
. With tailor made packages to suit you and your project, it's like working with your
own personal development exec
. And no middle man means you
pay less!
Let Danny Manus take the bull out of your script!
kNIFVES Event in Idaho!

Thusday Night, I think about 7pm, I will be meeting and chatting with the kNIFVES Group (NW Independent Film & Video Entertainment Society) and having a great Q&A – come with questions! I'll bring the answers!  We will be meeting at their normal meeting spot in Sandpoint. I'm not sure where, but I'll let you know!
Danny's Recent Posts
Danny's Blog Categories
Disclaimer
The sites listed below are just some great informational or useful sites I think you might enjoy.
Shopping Cart